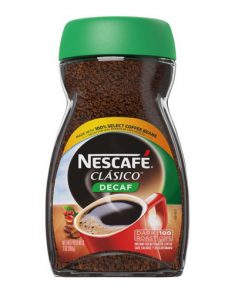 Nescafe Clasico Decaf 7oz
NESCAFE CLASICO Decaf brings you the full-flavored fresh brewed taste and aroma of NESCAFE CLASICO. Unlike other decaffeinated coffees, we only use water to decaffeinate our freshly hand-picked coffee to preserve all the rich, robust flavor you love. For those looking for a fresh, calming start anytime of the day, but prefer to limit their caffeine intake. It all starts with a NESCAFE.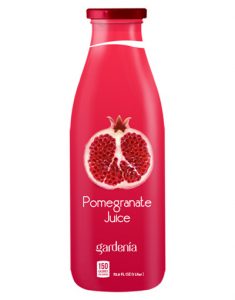 Gardenia Pomegranate Juice
There's no denying that fresh pomegranates contain antioxidants. But because they come into season in the colder months, they can be hard to find other times of the year. Pomegranate juice is available year-round, however. And pure pomegranate juice—made by pressing the entire pomegranate—contains nutrients from both the polyphenol-filled rind and pith and the fiber-full seeds, which results in a tarter juice with higher levels of polyphenols and better nutrition.