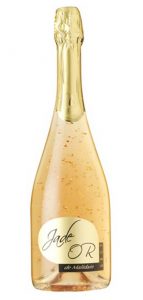 Domaine Malidain Jade Or Rose 24 Carat Gold Flakes
Appellation: Val de Loire, Left Bank. Its name is owed to its geographical location: the Jade Coast.
Grapes: Grolleau, Cabernet Franc and Gamay, age 18 years on average.
METHODE CHAMPENOISE!  IT'S PINK, IT'S SPARKLING AND IT HAS 24 CARATS GOLD FLAKES! 
WINEMAKER'S COMMENTS: A beautiful pink dress, Jade Or has fine elegant bubbles. Its strawberry and red fruits aromas add in to the complexity of the product; all with a beautiful long finish in the palate and a delicacy of the aromas.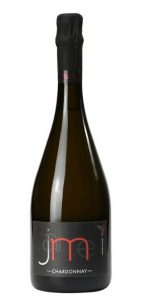 Domaine Malidain J'M Sparkling Chardonnay
Grape varietal: 100% Chardonnay
Soil & Vinification: On gently rising slopes in the village of la Limouzinière. Average altitude 35 to 40 meters. Dark scarcely fertile soil on dark red amphibolite green rocks. Cold static rackling during 24 or 36 hours.
Method Traditionelle
Winemaker's comments: A beautiful yellow color, this pure Chardonnay is made using traditional methods. Well balanced, crisp and very fine bubbles. It will put many Champagnes to shame!!
Ideal before, after or during a meal… From aperitif to the dessert!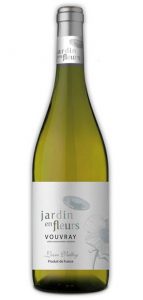 Jardin En Fleur-Loire Vouvray Demi Sec
Grape varietals: 100% Viognier
Winemaker's comments: Ageing in natural concret ovoïd vat, that provide natural micro-oxygenation and movement of the lees. Several spirrings of lees between November and December. Full-bodied white wine. Perfumed aromas of peach, tangerine and honeysuckle. Concrete egg aged which gives it an added rich and creamy taste with hints of vanilla. On the palate, this wine is off-dry  with peachy aromas, subtle bitterness almost like crunching into a fresh rose petal. Notes of an oily sensation on the middle of the tongue which is a characteristic of wines made with this grape.
Pairing: Roasted chicken, chicken curry, quails and pork chops. Halibut, sea bass & lobster make the perfect companion