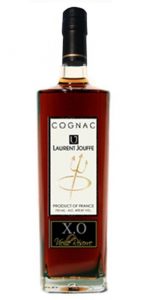 Laurent Jouffe Cognac XO
* wine is distilled twice in a distilling column following the traditional method. Ageing in oak casks (minimum 15 years)
* Composition: blending of different eaux-de-vie from wine of AOC Cognac delimited region.
* Filtration at ambient temperature on plate of cellulose
* Refrigeration between –7°C and –12°C (72h)
* Stabilization of the Cognac (minimum 4 to 5 days)
* Cold Filtration on plate of cellulose.