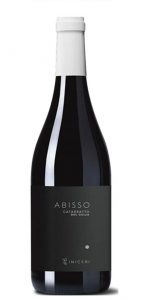 Iniceri Abisso Cataratto DOC
Bright yellow pale color with green hues. On the nose, great balance between fruity notes such us green apple, grapefruit and spice. Mineral notes such us ginger and white pepper.
The Palate is very complex, characterized by high minerality balanced by good structure and very long finish.